DesignBuild Studio Chamanga/ Ecuador 2017/2018
A designbuild project at Munic University of Applied Sciences
The Cultural Center Chamanga in Ecuador wins the 2018 Award for Excellence in Social Economic Environmental Design
The Children Centre Chamanga was planned and build by students and teachers from three universities, all from three different continents. It is embedded in a broad academic network of experts and supporters, some local and some international, that came together in solidarity as a response to the earthquake in the spring of 2016 It had destroyed big parts of the coastline of Esmeraldas, Ecuador and over 80% of the buildings in the fishing community of Chamanga. The Work of this alliance started with humanitarian aid shortly after the earthquake. It focused on a research and planning effort that evaluated the impact of the earthquake and laid out a collective vision and roadmap for the reconstruction of Chamanga. The process also identified strategic projects that would act as agents of change and collective identities for the community, including this Centre.
First planning and envisioning of the Centre was done by the Center for Public Interest Design (CPID) at Portland State University (PSU) under the lead of Sergio Palleroni, and the Department of Socio- Cultural Environmental Studies at the University of Tokyo in Spring of 2017. Back then the voices of the community were already considered. The work of these two teams were locally represented in Chamanga by Atarraya, an Ecuadorian public interest design by Atarraya, an Ecuadorian public interest design collaborative that worked to integrate the community in the design and its construction. The community organisation was the heart of this effort, the Chamangueñan Cultural Collective Opción Más became the other leg in the tripod and became indispensable in making the logistics needed to realise a DesignBuild Project in the complexities of a post-earthquake situation.
In September 2017, the first phase was built by PSU with the help of the community and the structural engineers from the University of Tokyo Professors Jun Sato and Mika Araki.
In October 2017, the University of Applied Sciences München who accompanied the development process of phase I since August, joined the effort. An interdisciplinary team of architecture and engineering students worked on further developments of the building.
In February and March 2018 the students flew to Equador to execute the project. This building lays special emphasis on applying local construction materials, such as bamboo and local hand harvested woods. They are a testament to the richness of Chamanga's ecological system.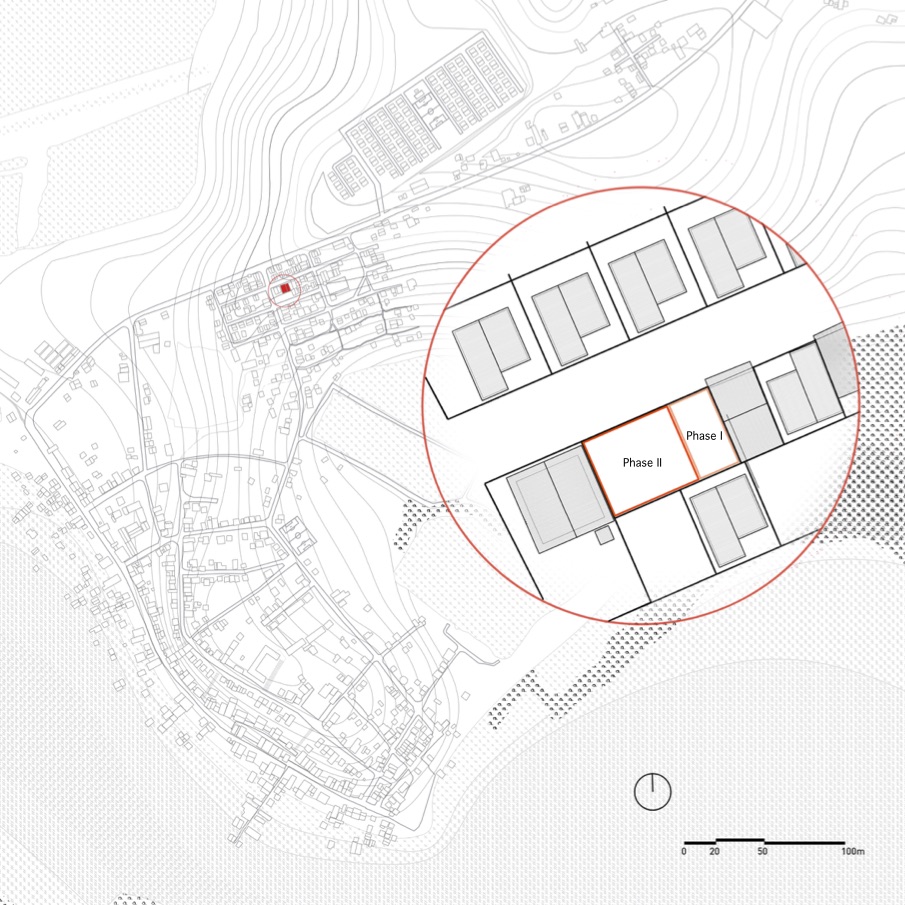 Siteplan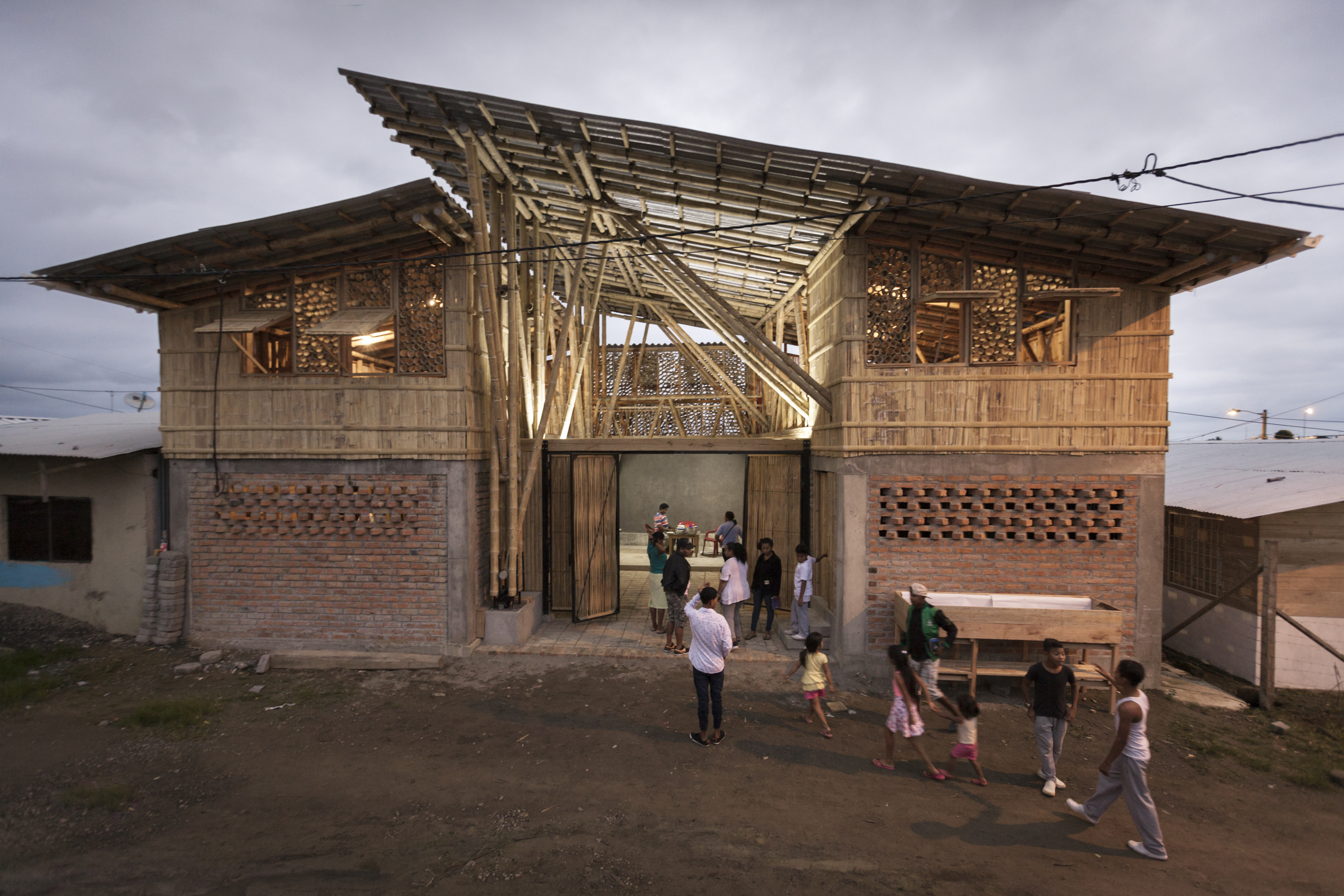 View from the street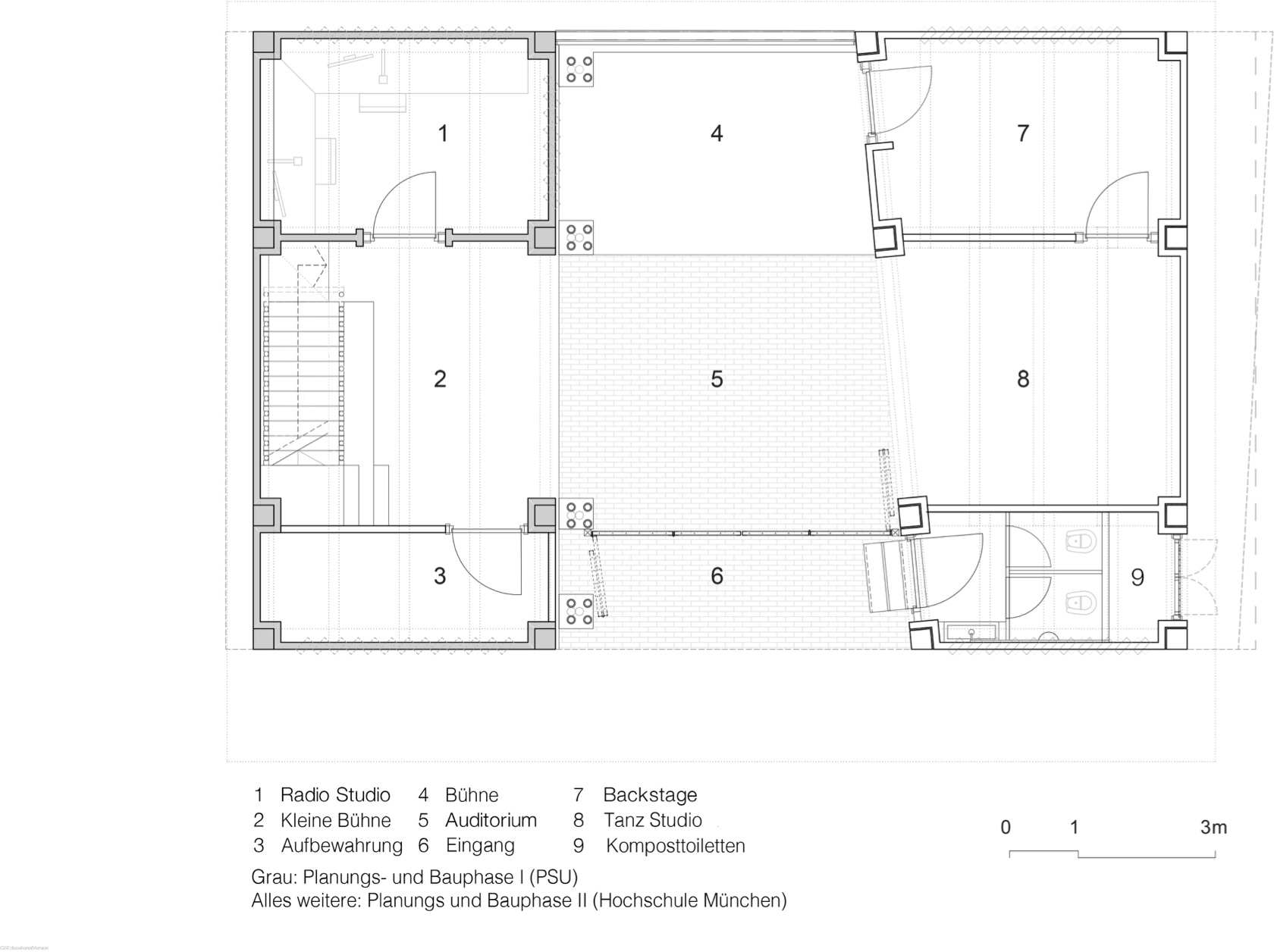 Floorplan Groundfloor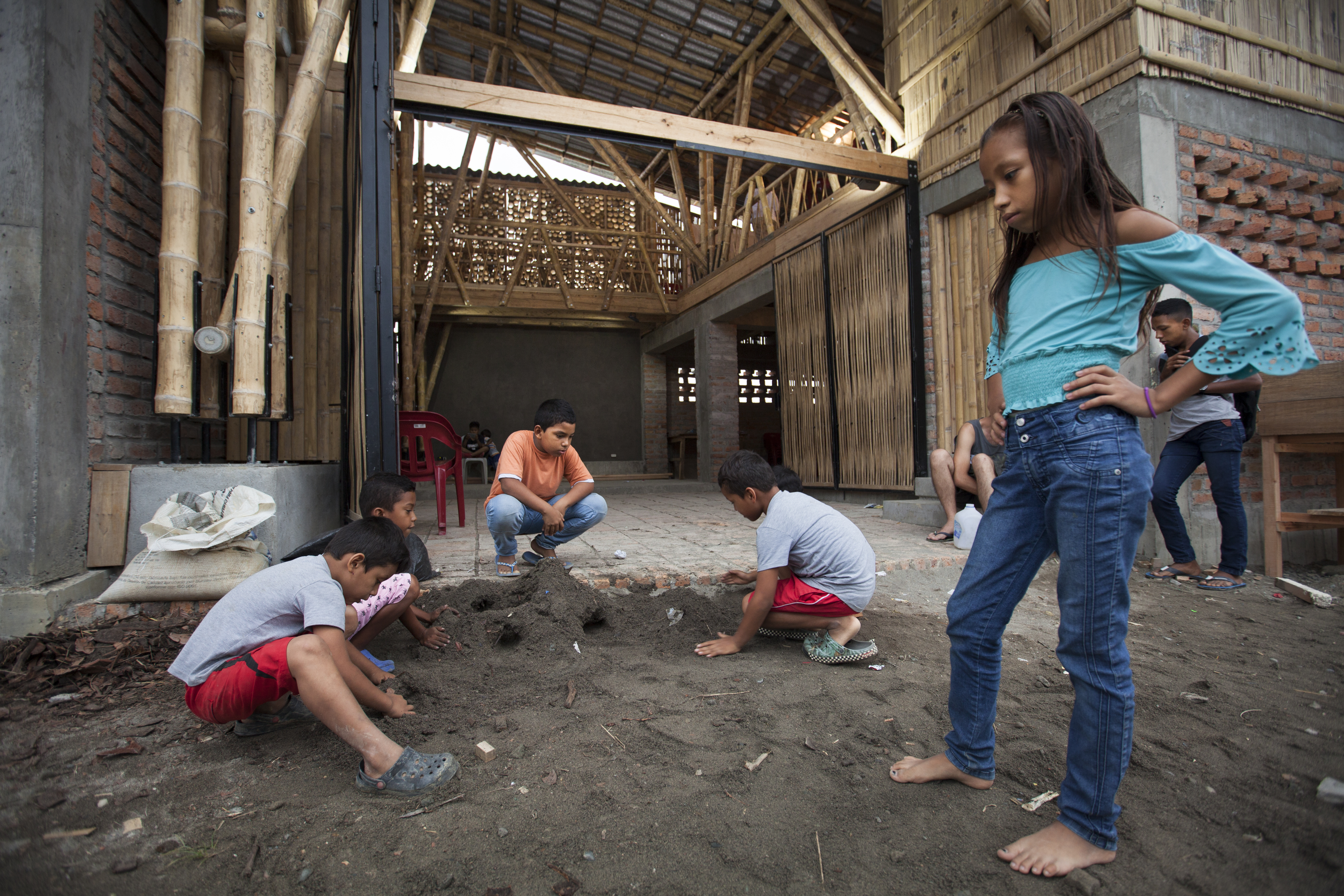 Folding doors connect the auditory with the street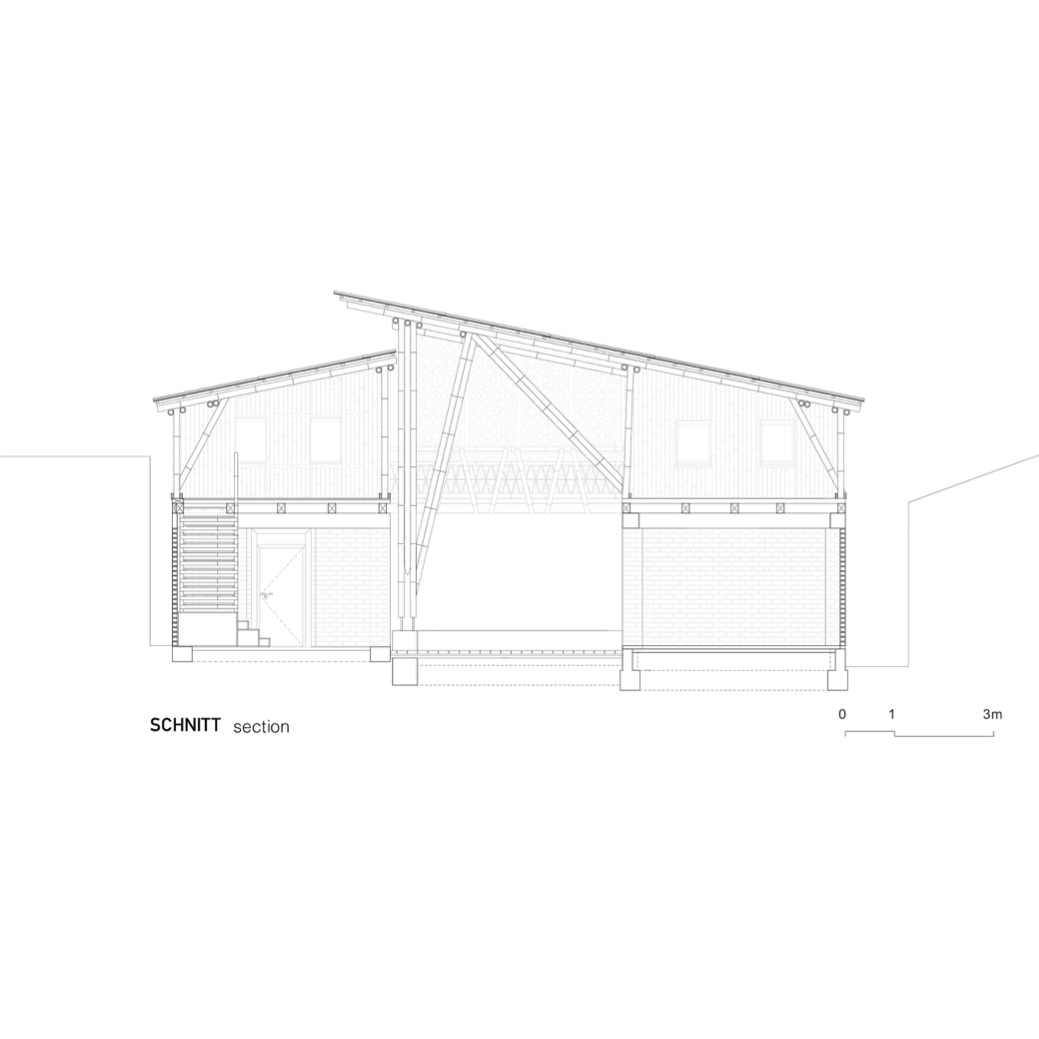 Section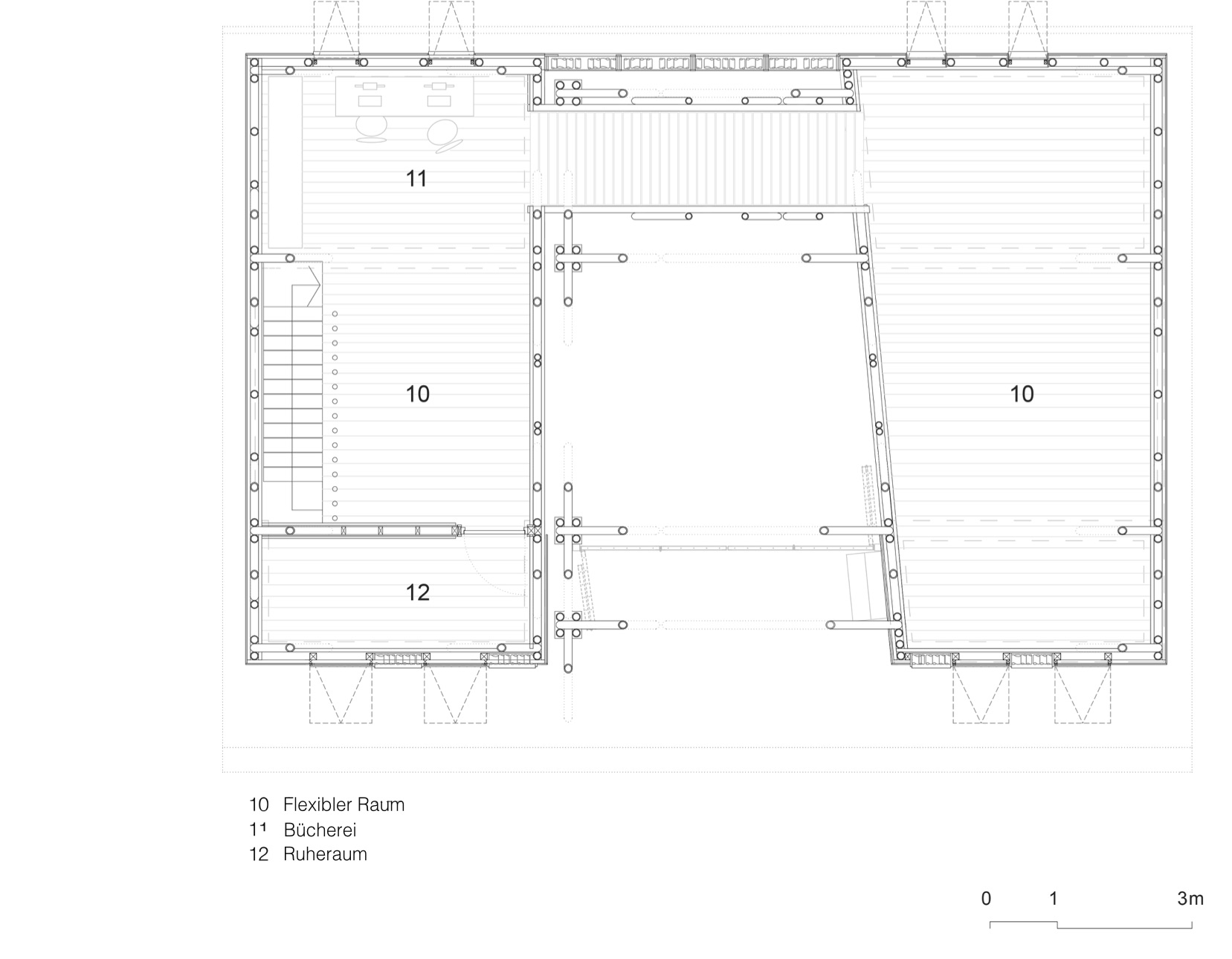 Floorplan second floor
Awards:
2020 – D.A.M. Prize: selected as finalist in the category foreign projects
2018 – Moderner Aus- und Leichtbau, price for higher education
2018 – Bienal Panamericana de Arquitectura de Quito: Selection for publication
2018 – SEED International Award for Excellence in Public Interest Design  SEED AWARD 2018 PDF
2018 – Fibra Award 2018/2019 nomination and publication